INDUSTRY PROFILE
———— Program overview ————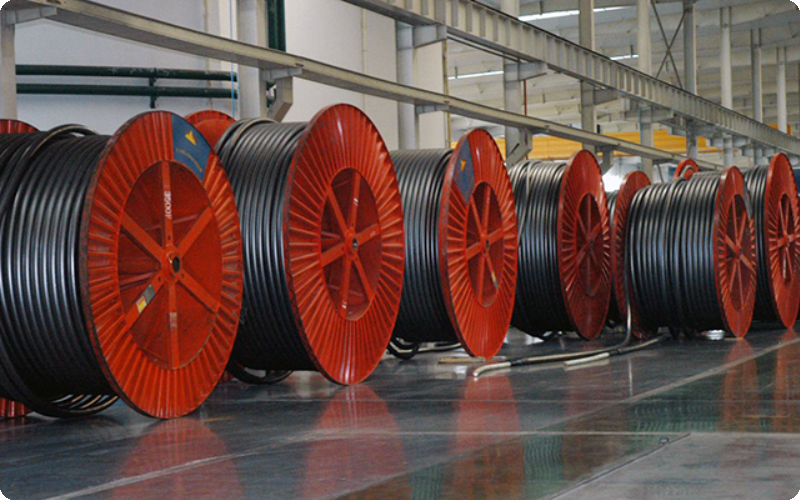 All things are interconnected, connected everywhere, wire and cable are everywhere, wire and cable provide infrastructure for power industry and communication industry, occupy 1/4 output value of Chinese electrician industry, and are the second largest industry in machinery industry after automobile industry. It occupies an important position in the national economy. China's railway, rail transit, smart grid ,5 G and so on will continue to maintain rapid growth, will effectively pull the further development of the wire and cable industry. The quality of wire and cable is also related to the safety of thousands of households, wire and cable clear, beautiful and permanent traceability of the identification, is also very important for the product, according to the traditional majority of enterprises using ink spray code technology to mark, a single high 20-30 Thousands / year consumables and frequent plugging seriously affect production.
In 2011, the cable laser coding machine was successfully developed and put into the market, with the support of special transformer electrician, Baosheng technology, Jiangsu Hengtong, Zhongtian technology, Huayu cable, Nanyang, Guangdong cable factory, Zhonglian cable, Luneng Taishan, Jiangsu Shangshang and other domestic cable leading enterprises, won the favor of cable manufacturers with the absolute advantages of no consumables, no maintenance, beautiful handwriting and stable performance,2020 Herten laser research and development 500m/min cable special laser coding machine, has been used in many large cable enterprises.
OVERHEAD CABLE LASER CODING APPLICATIONS
The overhead cable mainly supplies the power grid, the production is large, the profit is low, the traditional ink spray code technology is adopted, but after crosslinking, the handwriting will fall off, and the cost of consumables is about 30,000/ unit / year.
Cable Material:XLPE PE
Cross-linking process:Silane crosslinking, boiling water crosslinking
Speed:40m-120m/min
Herten Laser XLPE Overhead Cable Laser Coding Machine,No maintenance, no supplies to solve all your problems.
ELECTRICITY CABLE LASER CODING APPLICATIONS
Power cable is mainly PVC、PE、 LSZH, traditional spray code technology is common in ink spray code, ink consumables are high, about 30000RMB / unit / year consumables, site mess is a certain pollution to the environmentCable Material:PVC PE LSZH
Speed:10m-120m/min
Herten laser cable laser printer perfect solution to the printing of cable
SPECIAL CALBE CONTROL CABLE LASER CODING APPLICATIONS
Special cable, control cable insulation is common in polyethylene PVC and polyethylene XLPE wire core, the traditional 5 use color differentiation ,≥5 cores need ink or printing wheel printing line number to distinguish, the application scene is rewinding, ink or printing wheel will have printing unclear and shedding phenomenon. Huarui laser line number special laser coding machine, line number special control system, speed more than 300 m/min, environmental protection, no consumables, no maintenance.
Herten laser 16 years focus on laser equipment
Cable industry top 100 enterprises laser coding share 70, with a number of cable special inkjet printer patents!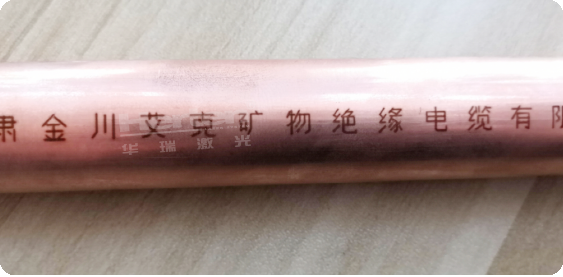 The flexible fire proof cable BTTZ、YTTW, aluminum alloy or copper sheath, the traditional spray code technology adhesion is poor, the spray code effect is not good, Hertenlaser Huarui laser fire proof cable laser special laser code machine, the code effect is more beautiful and permanent mark.

HERTEN LASER
CABLE INDUSTRY ADVANTAGES
———— Program overview ————
Client groups:Herten laser 16 years focus on laser equipment, cable industry top 100 enterprises laser coding share 70, has a number of cable special inkjet printer patents;
Failure rate:As of the first quarter of 2019, the failure rate of our equipment's equipment during the warranty period is 1%, and the failure rate within 3 years is less than 5%, according to the statistics of our company's technical accumulative total in the cable factory for more than 460 days, the special laser inkjet printer for Huarui cable has the functions of super anti-interference, more than 2 leakage protection ,3\8240; precision of meter, and full sealing of IP63 optical path, etc;
Anti-jamming:The complex environment of cable factory, dust, oil pollution, electronic signal interference of spark machine, etc., will produce meter inaccuracy and other problems to laser machine. The special inkjet printer for Huarui laser cable has multiple anti-interference functions to ensure the accuracy of code typing;
Dedicated software:Ten years experience in cable industry, developed cable-specific software, upgraded to the sixth generation cable-specific laser printer software, six new functions to meet all the needs of cable enterprises: real-time meter adjustment, on-line modification of coding content, coding fast file, cable core number control software, meter mark fast zero, error-proof printing intelligent system, data communication MES/ERP、 N synchronous coding system, anti-counterfeiting traceability system and ultra-high speed inkjet code system;
Services:Herten serves global customers, Beijing as the business center, Tianjin as the production base, Wuxi non-standard automation branch, Beijing headquarters radiation North China, Nanjing office radiation East China, Guangzhou office radiation South China. 24 hours after sale, no impact on customer production, can provide the whole machine spare parts and module spare parts, many years of service accumulated a lot of on-site experience, a phone can decisively judge the fault point, rapid response to the customer to solve a lot of trouble;
Structure:The main structure adopts the production process of all aluminum drawing die, and the light structure is invariant for 10 years, which ensures the equipment's light degree and good heat dissipation.
We could not find any corresponding parameters, please add them to the properties table
There is currently no content to display
Please add data record on website background.
Add:
501,Fifth Floor,Building 2,No.38 East Yard, Fengtai District,Beijing,China
R & D production:
44-3 Cai Fu Xing Yuan industrial park,Xia Zhu Zhuang Street, Wuqing District, Tianjin City, China
底部
Time of issue:
2021-02-18 15:32:45
Beijing Herten Sicence & Technology Co., Ltd. 京ICP备07504126号-4
京公网安备 11010602007737号 Powered by 300.cnbeijing